The latest news from Timeshare Advice Centre and European Consumer Claims.
Christmas is a festive season full of joy and a great opportunity to spend quality time with the people you care about the most. This however, can also be a very expensive time of year with gifts to buy and social events to attend. The last thing on your mind should be finding funds to payout for unnecessary expenses at this time of year such as maintenance fee demands on a timeshare.
We know that people are busy running around preparing for their well-deserved Christmas break but wouldn't it be nice to spare a little of your valuable time to resolve your timeshare issue before the start of 2020? Plus find out if you are sitting on a claim worth thousands like Walter and Nancy Shankley (pictured below with some of the M1 Legal team).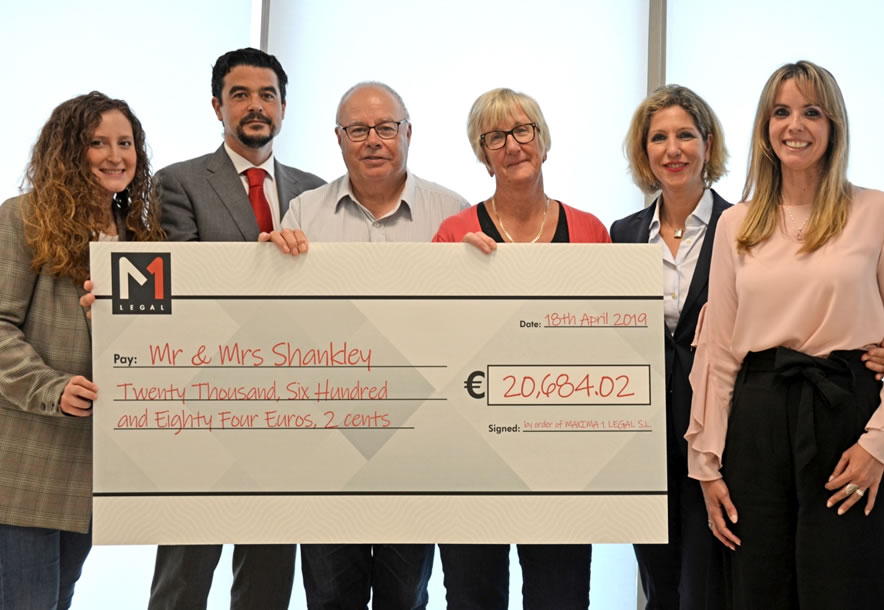 How much will your maintenance fees increase in 2020?
At least there will be one less bill to worry about!
Take action NOW
call our friendly advice team TODAY!
As a Christmas gift, if you submit a claim we will give you a free portal from Facebook worth £150 (as seen on TV). For more information click here.
For further information or if you have any queries about your timeshare, please call our advice line on 0203 807 3388 or email pr@timeshareadvicecentre.co.uk.