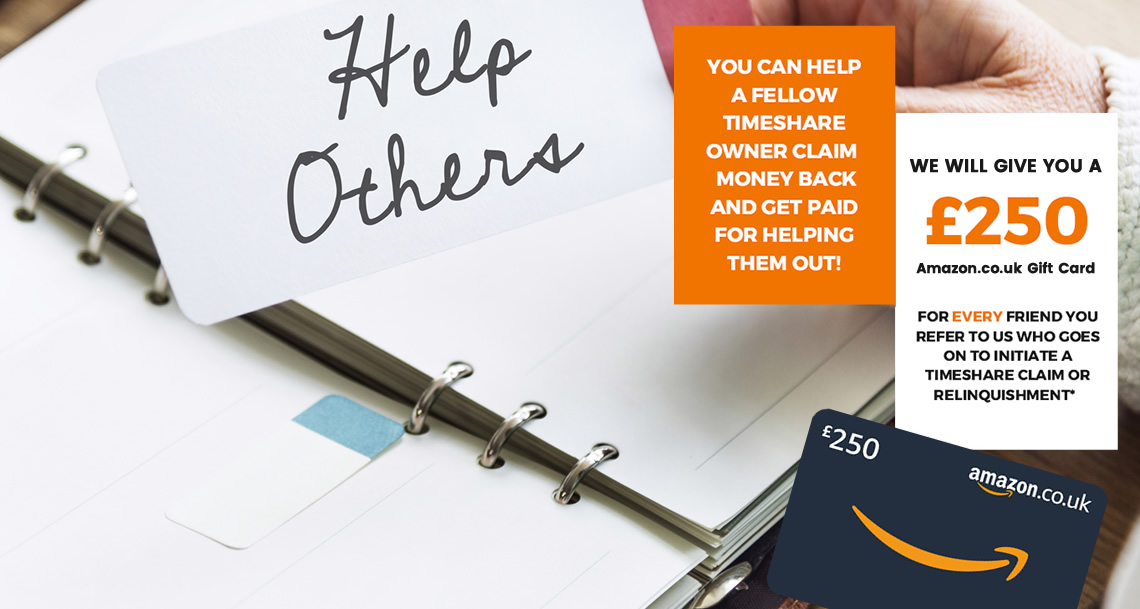 Help a Friend
& Get a Reward
Do you know someone who currently owns a timeshare?
Would you like to help them out?
More and more timeshare owners are looking for ways out of their contracts and to learn more about the possibilities to claim thousands of pounds back!
If you know someone who you think would like to find out more about this opportunity, complete the section below to let us know who you would like to help out.
What's more, to thank you for helping spread the word, should your referral go on to initiate a claim or contracts relinquishment, we will send you a £250 Amazon.co.uk Gift Card!
*Restrictions apply, see www.amazon.co.uk/gc-legal
*Subject to promotion terms & conditions